Process Modeling
DEMOworld is the online process modeling and simulation tool of Formetis.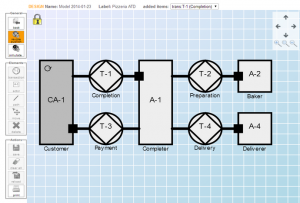 Process Simulation
Simulation involves a detailed step-by step execution of the DEMO models, combined with an analysis. Model simulation is a very important tool for validation – is this model good enough for our purpose? This provides deep insight in the intended operation, may initiate ideas for improvement, and implementation of these improvements.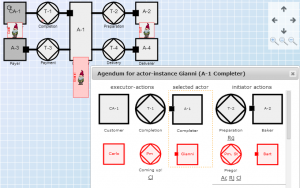 Process recording and analysis
Each simulation session is recorded and available for analysis. In production each business case is totally recorded and available for analysis later.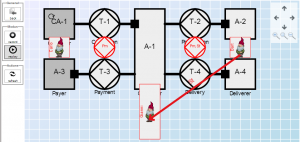 Create a DEMOworld account and try it out